Top 3 Empowerment Apps for 2023 | Habit Building, Mental Health, and Self-Confidence
Jan 10, 2023
Happy new year everyone!
Here are 3 empowerment apps and resources to get your new year started on the right track - to build your self-confidence, inner peace, excellent habits, quality relationships, and safety. So let's get started.
1. Fabulous
The first resource is an app called Fabulous. This is a beautiful and colorful habit tracker and a habit building app that rewards you when you complete good behaviors. It also has many mini weekly challenges that you can complete with a group of people. If you are the kind of person who gets motivated in a group OR by a reward, then this app is for you.
2. Stoic
The second resource is also an app called Stoic. This is a journaling app designed to improve your mental health - to build self-awareness, self-confidence, and overall happiness through prompts on gratitude, productivity, and mindfulness. This app also has meditations, breathing exercises, quotes, and affirmations. They also have a New Year's Reflection still available that I highly recommend you do. Although, this app has a free-form journaling section, it's actually a guided journaling app which I love. You can personalize these prompts for morning and evening and write mini 3-5 sentence answers for each which makes journaling so much easier.
Here are some of the many prompts that you can customize:
Here's what an example guided journal looks like (based on how you've customized your prompts):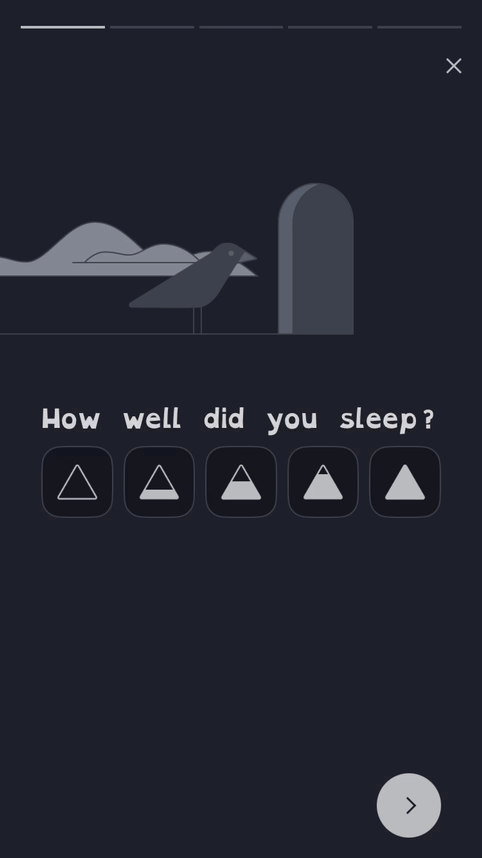 So now I've shared one excellent resource to improve your physical health and one excellent resource to improve your mental health. I recommend that you only start with one app, give it a few weeks, and then try another. Otherwise, you'll get very overwhelmed, your efforts will backfire, and you won't receive any benefits, just a lot of headache. If you're not sure where to start, I highly recommend starting with Stoic. Usually when we are constantly struggling to build healthy habits (whether that's with eating healthier, exercising more), what's actually blocking you is usually mental. So stoic will help you find that block and overcome it so that you can then be fully mentally available to build powerful habits in fabulous.
3. Safety & Empowerment Mini Trainings
And finally, the third resource for you is our upcoming trainings on these topics:
Overcome Anxiety in 3 weeks!
Eliminate Bullying at school in 2 weeks!
Stop Workplace Harassment and Get Promoted in 5 weeks!
Develop Self-Confidence, Self-Worth, and Self-Esteem
Self-Defense Foundations that make you Strong and Immovable when Attacked
Are you interested in any of these self-paced trainings? If so, please join the wait list below. The topic with the most vote will be released first!